Locations & Hours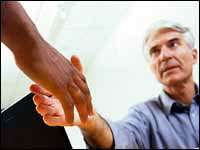 Our web site includes many functions that allow you to work with us from your office or home. Of course, it's sometimes still necessary (or preferred) to conduct business in-person.
At Laser Image we're proud of our modern, efficient facility and invite you to visit us at any time, either to drop off work, or to take a plant tour.
We're conveniently located on Patriot Drive, just off Miami Blvd. between Cornwallis and T. W. Alexander.
4018 Patriot Drive #200
Durham, NC 27703

Phone:919-361-5822
Fax:919-361-1930
E-mail:customerservice@laserimagenc.com
Monday through Friday 8:00-6:00