Frequently Asked Questions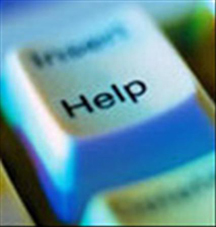 Have you ever had a question and either didn't know where to find the answer or were too afraid to ask? If so, you've come to the right place.
This section is a compilation of answers to the questions our clients commonly ask. Just start by following one of the links below.
Are you a "green" company?

Absolutely! We take very seriously our role in preserving the environment and integrate numerous green practices into our daily operations. In addition to energy-efficient equipment and chemical-free technologies, we can perform many print jobs using recycled paper stock. If you would like to use recycled paper for your next print job, let us know. You'll be pleased with the results and feel good about helping the environment, too.

At what resolution should I save my photos and graphics?

Resolution should be set to 300 dpi.

Pictures and graphics pulled from the internet are often low resolution, typically 72 dpi or 96 dpi. Avoid these graphics, as they will appear pixilated and blocky when printed.

Also note that you should save all photos in CMYK mode, not RGB mode when possible. Images saved in RGB mode may not print properly. If you are unable to save your image in CYMK mode, please let us know.

Can you scan and save my files to a CD or DVD?

Yes. We can scan drawings and save electronic versions or copy files to a
CD or DVD.

Can you send samples for testing?

Yes. With many projects, we have samples available for testing.

We work with most of the standard page layout and graphic programs. Check the list of programs in the "Layout and Design" section of Software Downloads or give us a call and talk with one of our customer service representatives about your specific files.

How long does it take for you to complete my order?

Turn times depend on how quickly you can approve your proof and the type of finishing you've chosen for your document. Generally, a job can be printed within three days of proof approval. Once printed, you must allow for finishing time. Your customer service representative can help you with your schedule.

What application programs do you support?
We can work with a broad range of programs for the Mac and the PC.

Supported Programs: Preferred

Adobe Creative Suite CS3:
>InDesign
>Illustrator
>Photoshop
>Acrobat

QuarkXPress 7

Supported Programs: Secondary

Adobe PageMaker 7.0
Office 2007
Publisher
Corel 11

What do I need to provide for variable data projects?

We work with many types of data files, but CSV files are the safest bet. These are data files that have commas separating each field, and returns separating each line of data. To save time and hassle, make sure your data is properly formatted with each piece of data in separate fields.

Complex projects may require other files, like image files or additional data files. If you are unsure of what may be required for a particular variable project, give us a call for a free consultation.

What does personalization mean?

Personalization is another term for variable data—technology for printing documents so that each piece is personalized to the specific recipient.

Personalizing can be as simple as a unique name and address on every printed piece. But more sophisticated levels of personalization can include text or images that vary based on data specific to the recipient, or data-driven graphics such as a pie chart illustrating something specific to the recipient.

What file format should I use when submitting my electronic document for printing?

PDF (Portable Document Format) is the most common and preferred file format for submitting digital documents. With the installation of a PDF print driver on your computer, virtually any program can generate a PDF file suitable for printing. Both commercial and free PDF print drivers are available online for download from different sources.

To help you make PDF's and send in your order we have an Adobe program called JobReady that you can download for FREE. JobReady automatically makes a PDF from your file, creates an order form and will send us your file directly from you desktop. All you need to do is follow the simply installation instructions. We promise once you have used Job Ready you will never want to use another application to transfer PDF's again.

What is a "proof"?

A proof is a way of ensuring that your type and graphics are accurate and that everything is positioned according to your requirements. Typically, we will produce a proof which will be sent to you online or printed on paper which can be viewed in our office or delivered to you in person.

What is the Pantone Matching System?

The Pantone Matching System (PMS) is a color reproduction standard in which colors all across the spectrum are each identified by a unique, independent number. The use of PMS allows us to precisely match colors and maintain color consistency throughout the printing process.

Why do the printed colors look different from the colors on my screen?

In short, printers and monitors produce colors in different ways.

Monitors use the RGB (red, green, blue) color model, which usually supports a wider spectrum of colors. Printers use the CMYK (cyan, magenta, yellow, black) color model, which can reproduce most—but not all—of the colors in the RGB color model. Depending on the equipment used, CMYK generally matches 85–90% of the colors in the RGB model.

When a color is selected from the RGB model that is out of the range of the CMYK model, the application chooses what it thinks is the closest color that will match. Programs like Adobe Photoshop will allow you to choose which color will be replaced. Others may not.